Strategies of Conciliation
El Campo de Cebada
The consequences of the 2009 economic crisis affected the development of the city as a stage for augmented inequalities. In the Spanish context, it changes the politics and hierarchy in the use of public space while
increasing social asymmetries. Over the past decade, in the historical center of many cities, the urban environment's growth was influenced by new economics such as tourism that removed the authenticity of the communities, submitting their inhabitants to a less affordable reality.
La Latina, the neighborhood Cebada's Market nests in, is one of many communities in Madrid confronted with gentrification. Inside the district's intricate medieval tissue, residents are moving to the outskirts of the city for lower living expenses. Houses and apartments are being converted into restaurants and Airbnbs.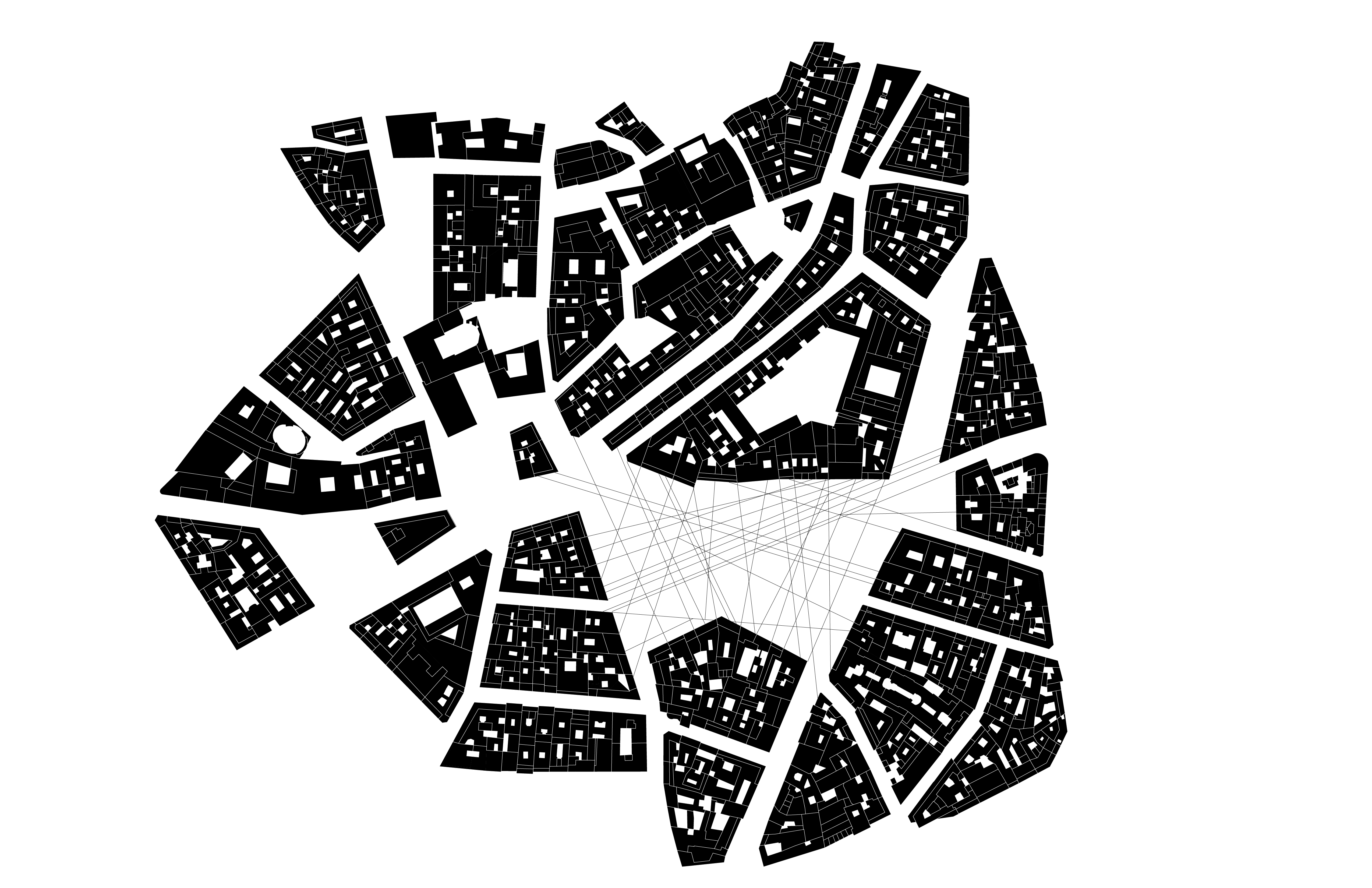 The market building itself, with an impressive concrete structure, nonetheless, is waiting for a more than likely demolition to accommodate a tourism-oriented economy.
In this context, El Campo de Cebada offers a new paradigm in which the strategies associated with architectural production are related to the scarcity of urban entourage. In the compact and historically significant urban fabric where Le Cebada Market is situated within, the opportunity for transformation lies beneath the negotiation between the old and the new. The strategy for reconciliation depends on the reformulation of public space to address questions of power, history, memory, and culture.
Inspired by the formal reading of the medieval fabric offerer by La Latina, El Campo de Cebada activates the ground plane of the existing building with a series of "cut and fill" to sculpt an occupiable landscape as the podium of the building, where the program of the old market is preserved and celebrated. Elevated above is an added volume for housing and performances, where a perennial dialogue is staged between the new and the historical surrounding.
---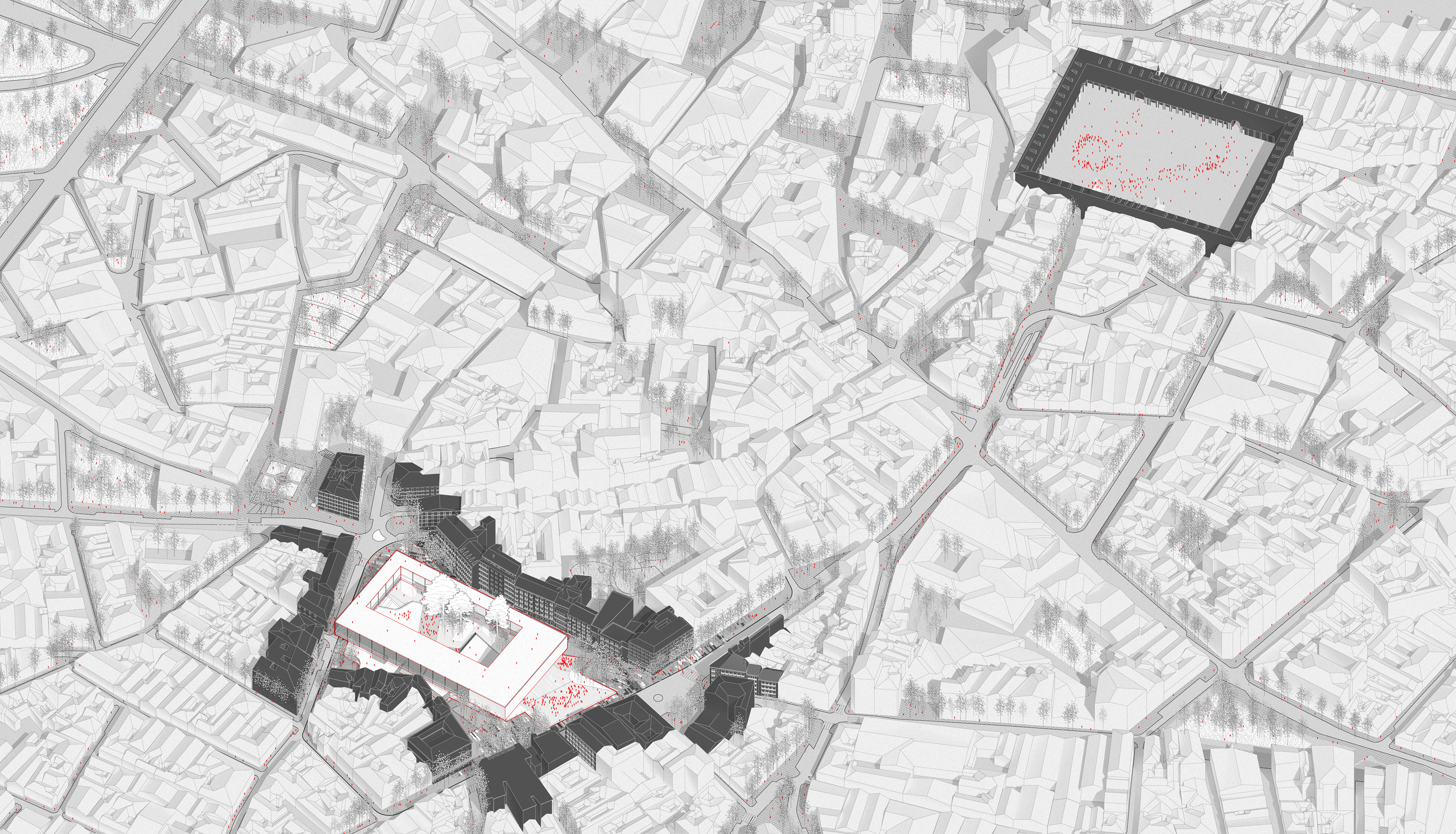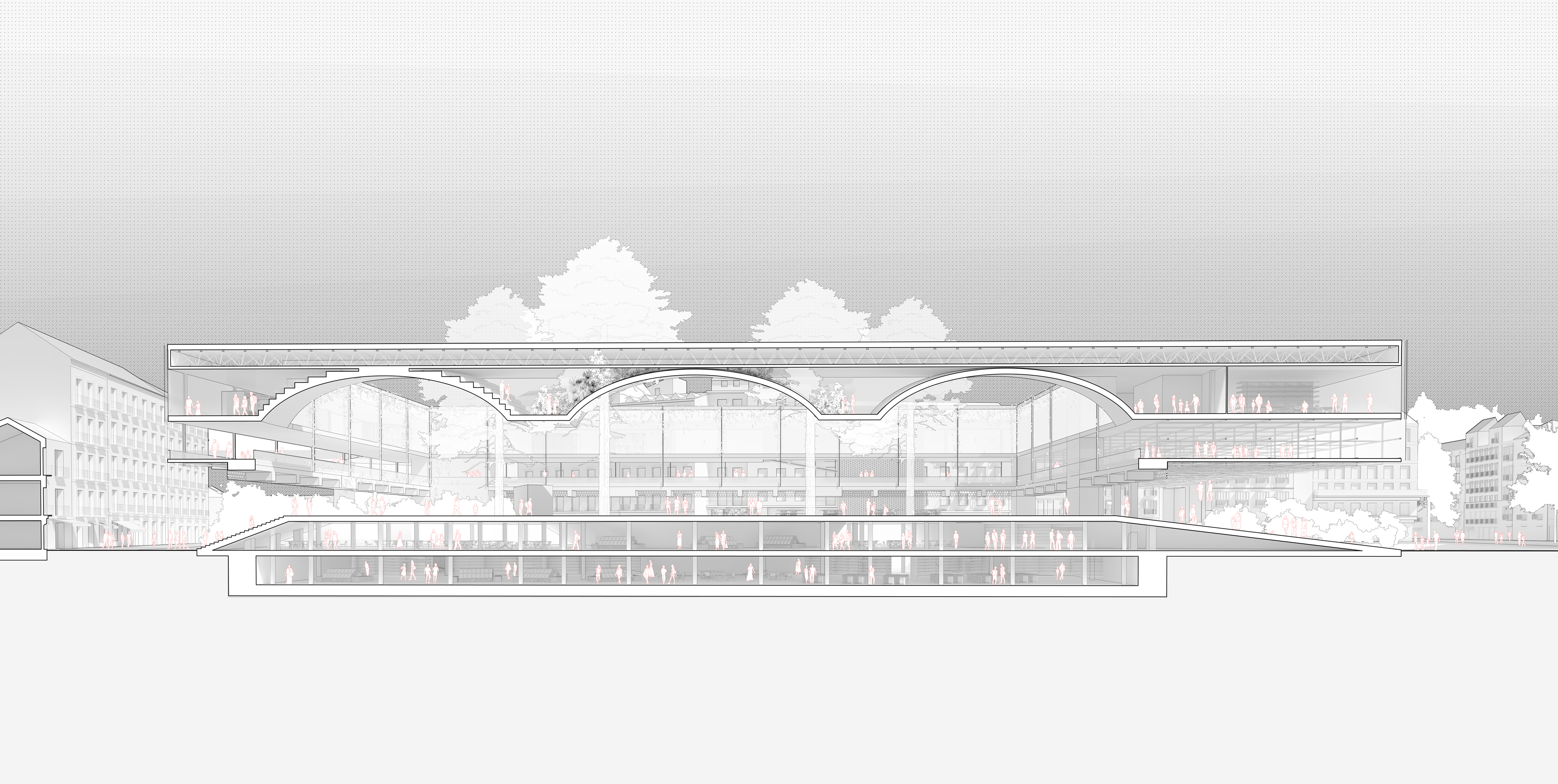 ---